---
Featured - April 2021 App of the Month
Watch the webinar recording: Natural voice technology to dramatically improve patient scheduling
Today's healthcare systems are overloaded and overwhelmed. Patients expect real-time communication and access to information more than ever before. This trend has been amplified, in large part, due to COVID-19 as patients demand greater personalization and faster response times. As a result, the call volume into the healthcare system over the last year has increased significantly. While scheduling certainly isn't glamorous, it is the lifeblood of every practice and improving the way scheduling is handled creates significant opportunities for medical practices of all sizes.

Despite advances in technology, phone calls are still the primary way of scheduling. In fact, 65% of all patients prefer to schedule appointments by phone and it takes a scheduler, on average, 4 to 6 minutes to change, cancel or confirm an appointment. On the surface this may not sound like a lot of time, but multiply that over hundreds of calls a day and it adds up. This can erode the patient experience, take valuable time away from the staff, and lead to burnout.

VoCall is an innovative new scheduling voice assistant designed specifically for medical practices. Using natural language processing technology, VoCall allows patients to easily manage their own appointments by phone – saving time and improving the overall experience for patients, physicians, and practice employees.

VoCall is capable of handling the vast majority of these types of calls to a typical medical practice and makes it easier for patients to change, confirm, or cancel their appointments over the phone.
The benefits are many:
Improved operational efficiency and resource allocation
True cost savings
Business continuity
Reduced employee burnout
Enhanced patient engagement
Our scheduling voice assistant, Amie, greets patients when they call and easily guides them through the process of confirming, changing, or cancelling their appointment. She's always on and always friendly – 24 hours a day, 7 days a week.

VoCall is the only scheduling voice assistant that integrates seamlessly with the Allscripts PM system to automate the complete patient scheduling workflow. VoCall has been fully certified with an exclusive Allscripts integration, rigorously tested, and fully approved by the Allscripts Development team.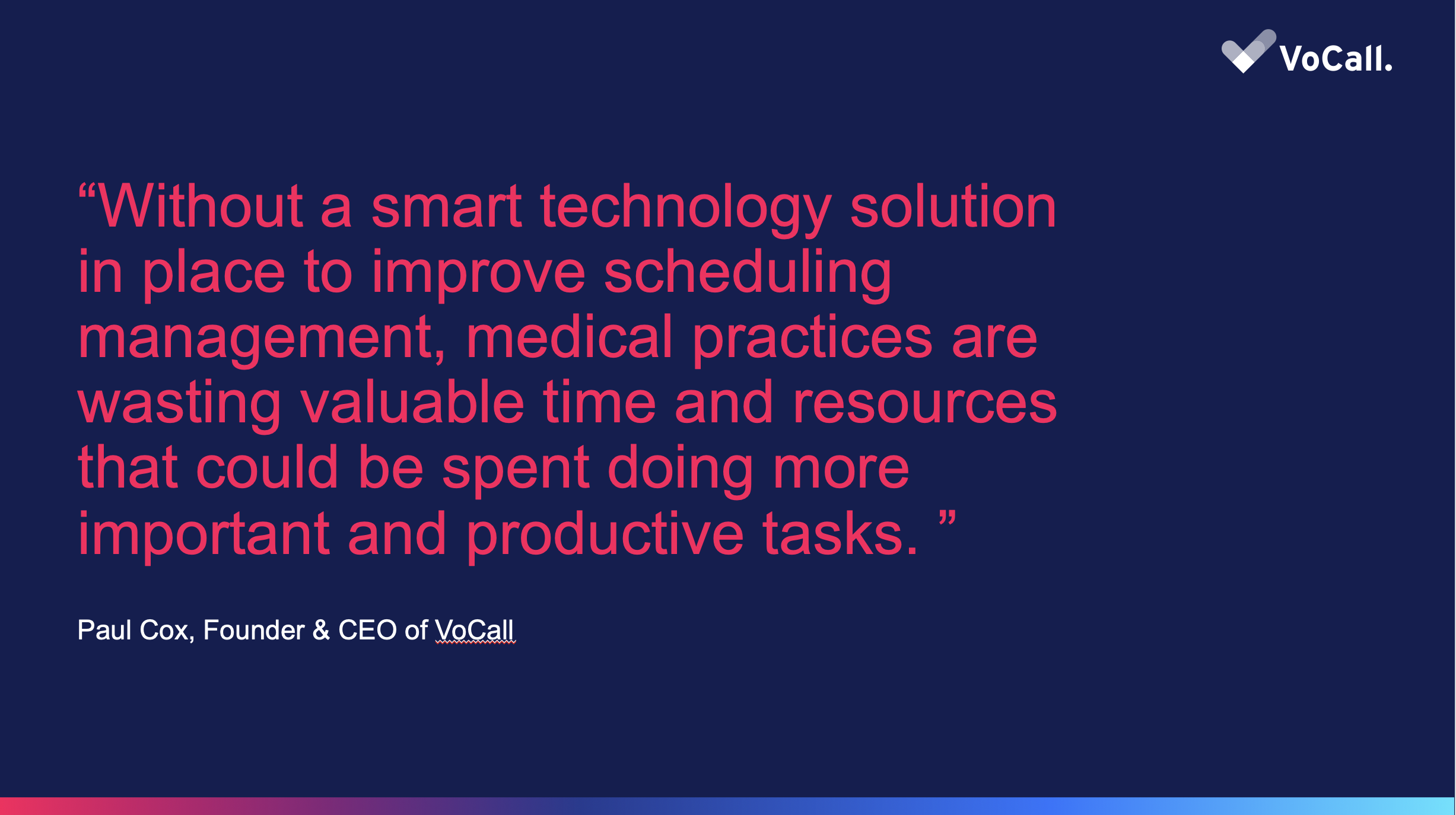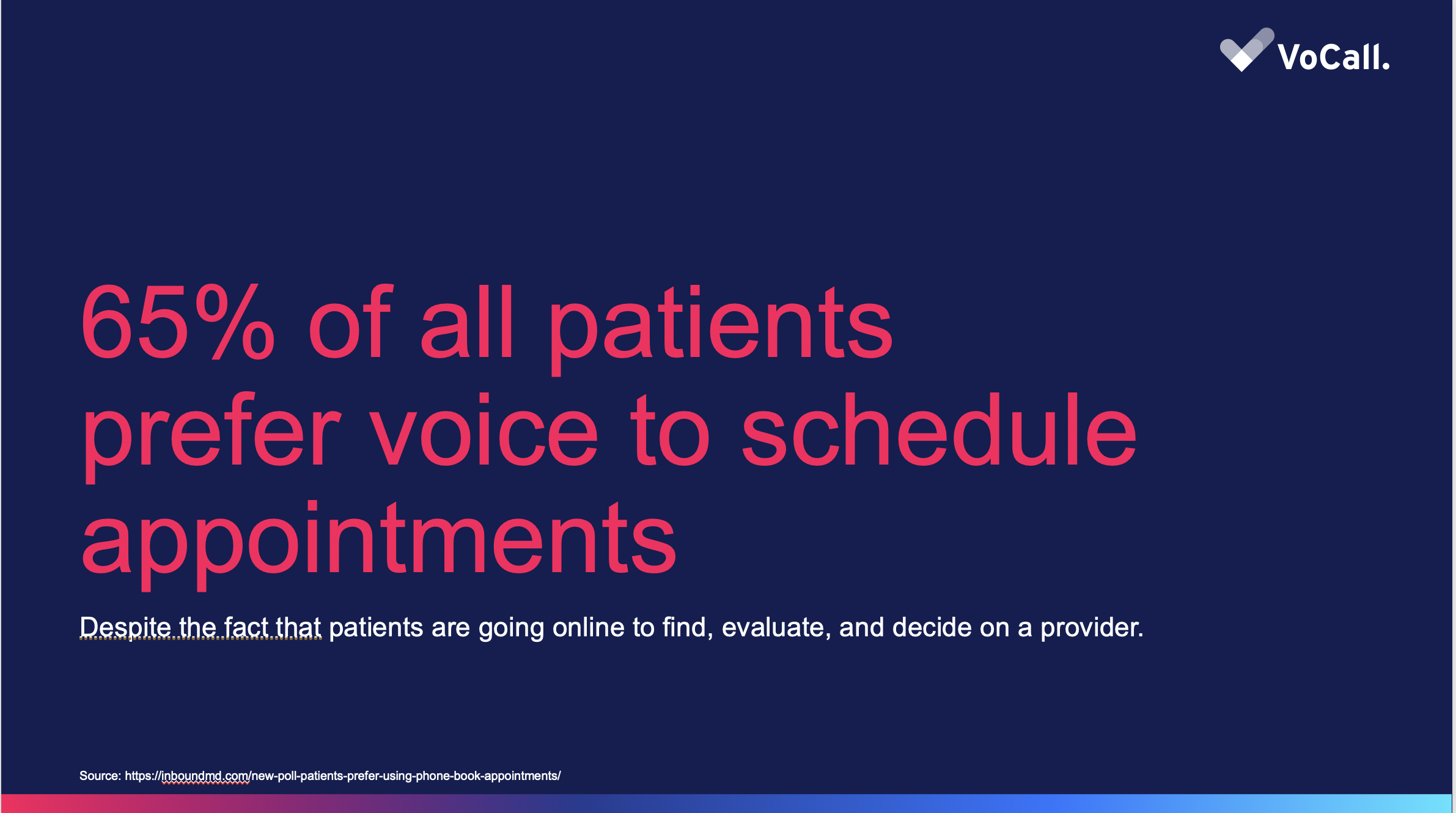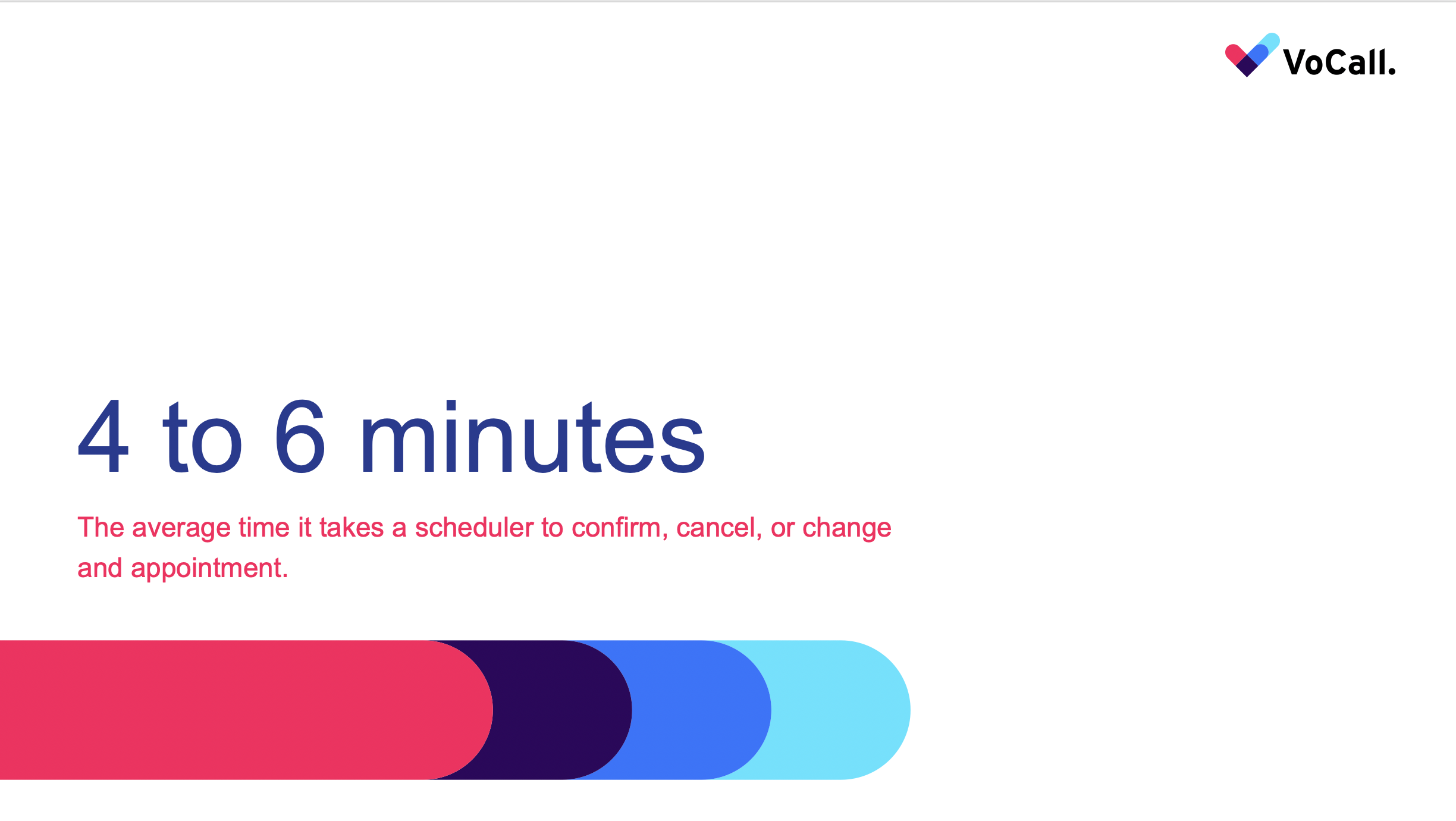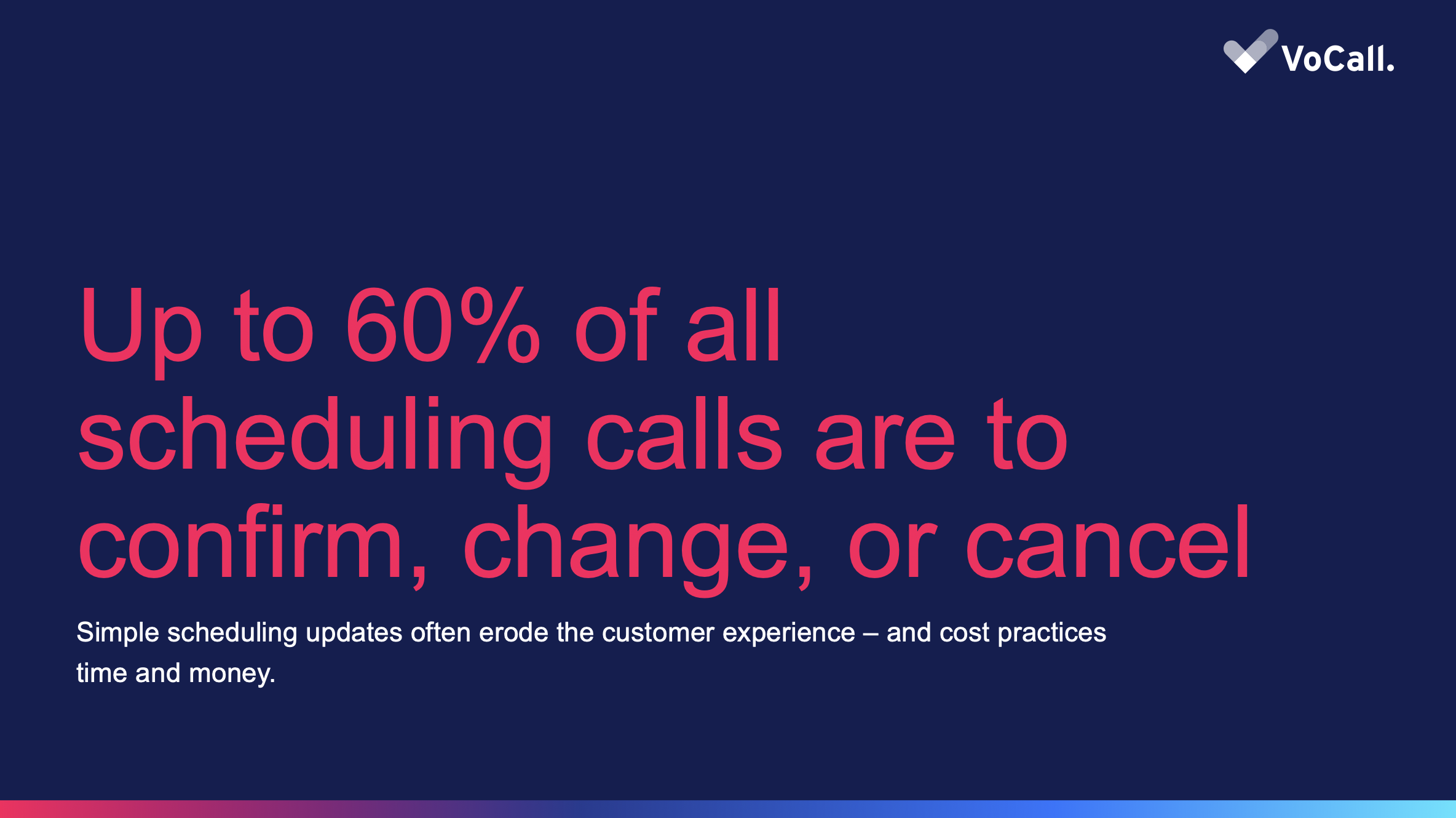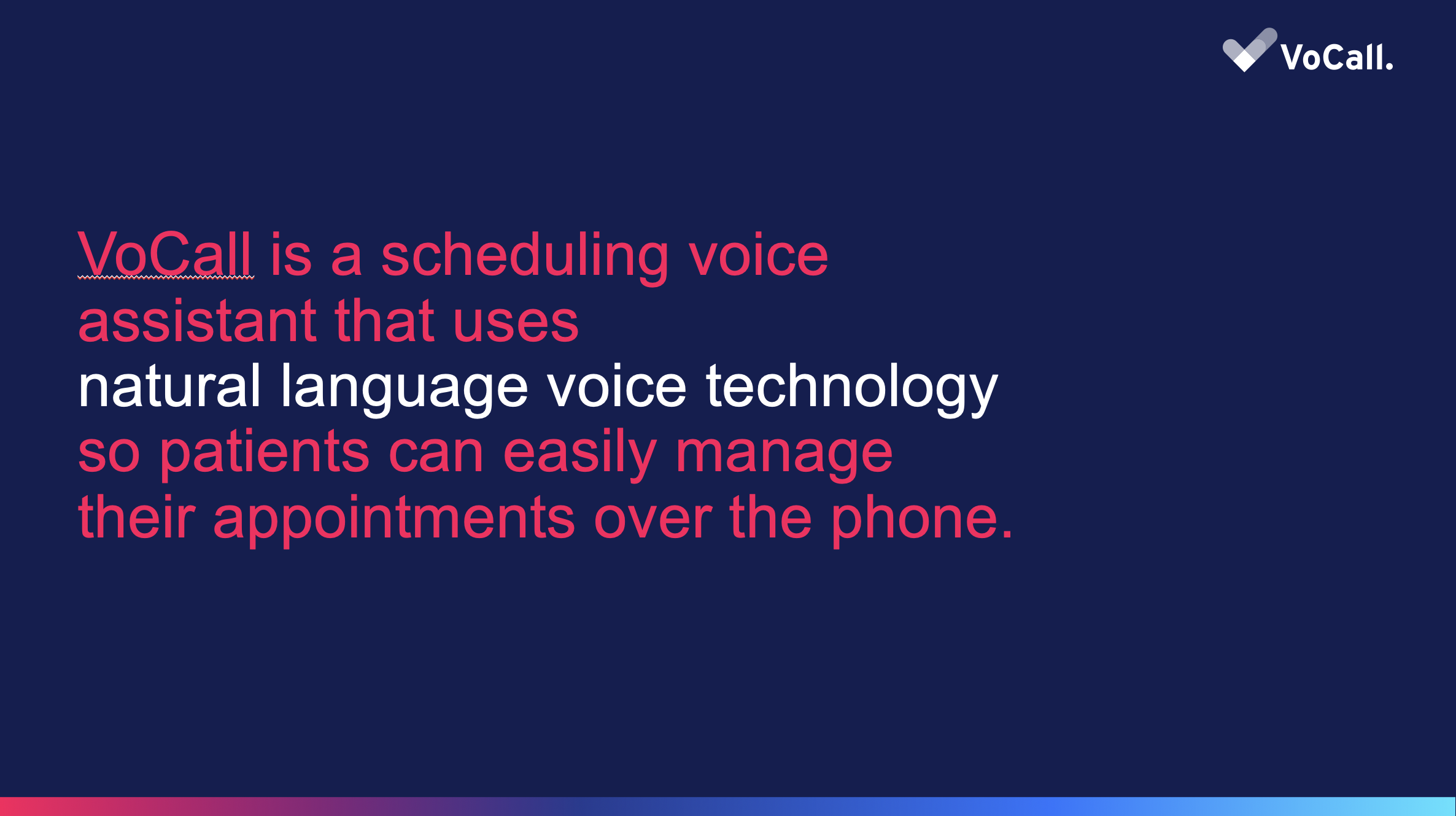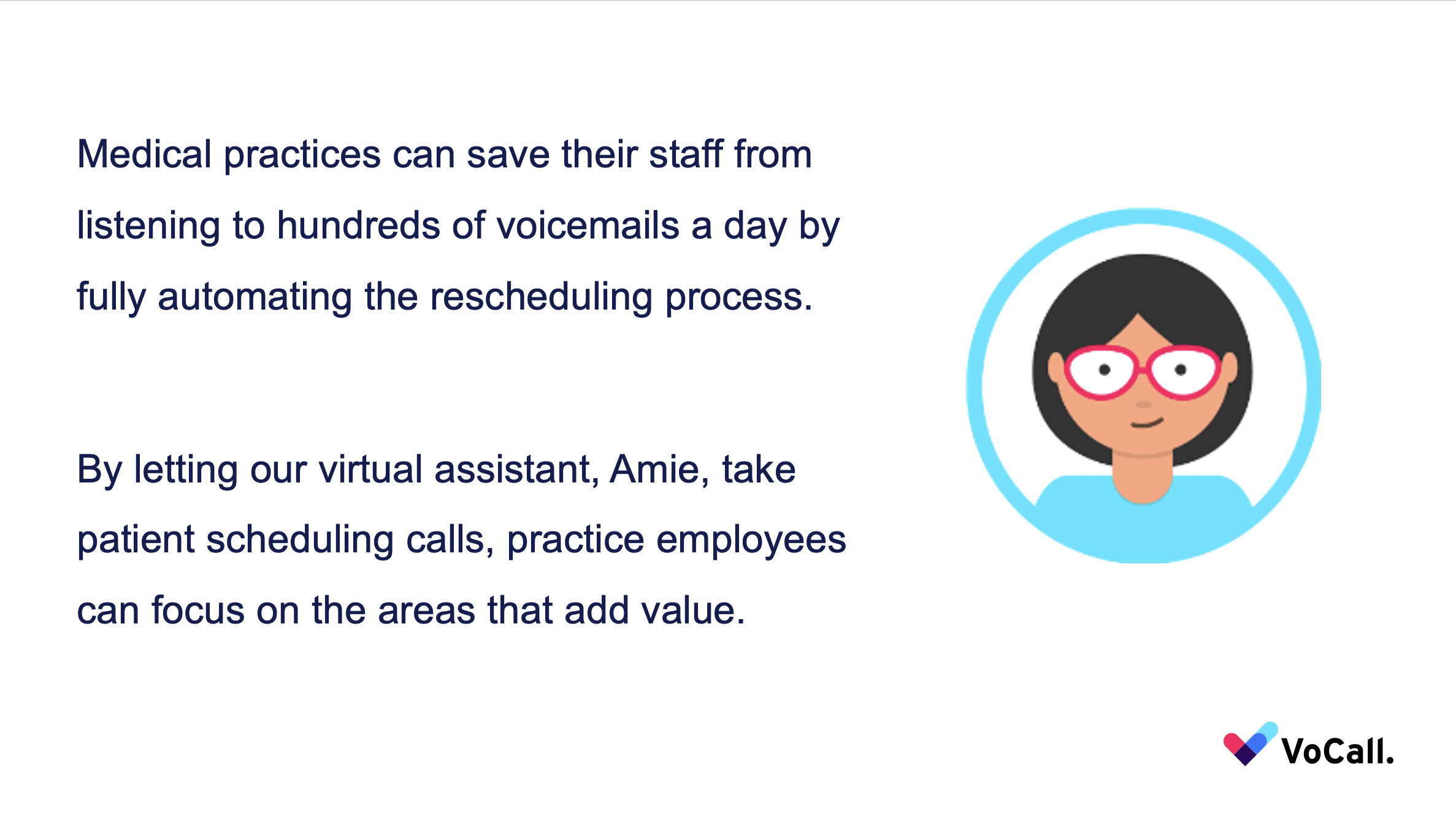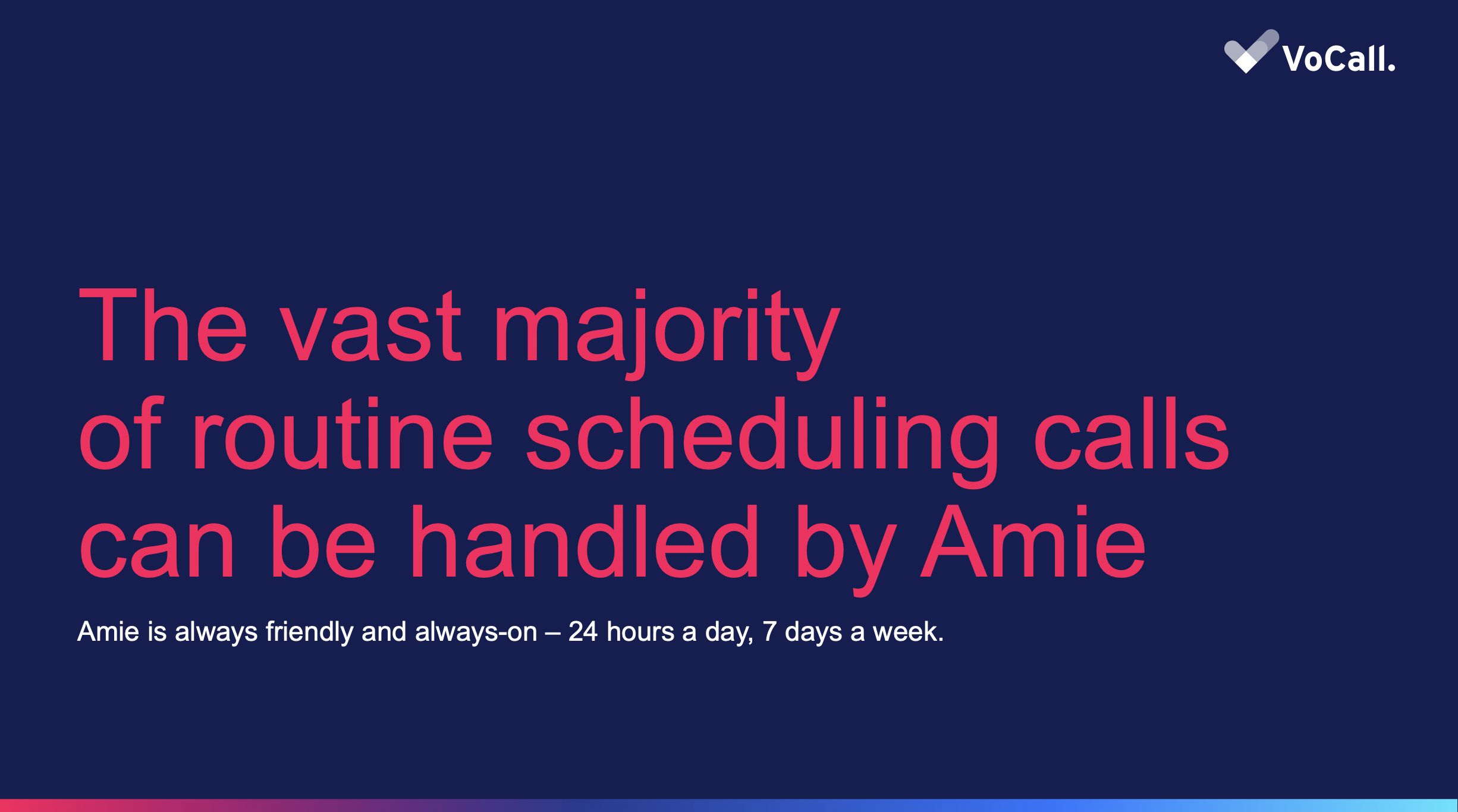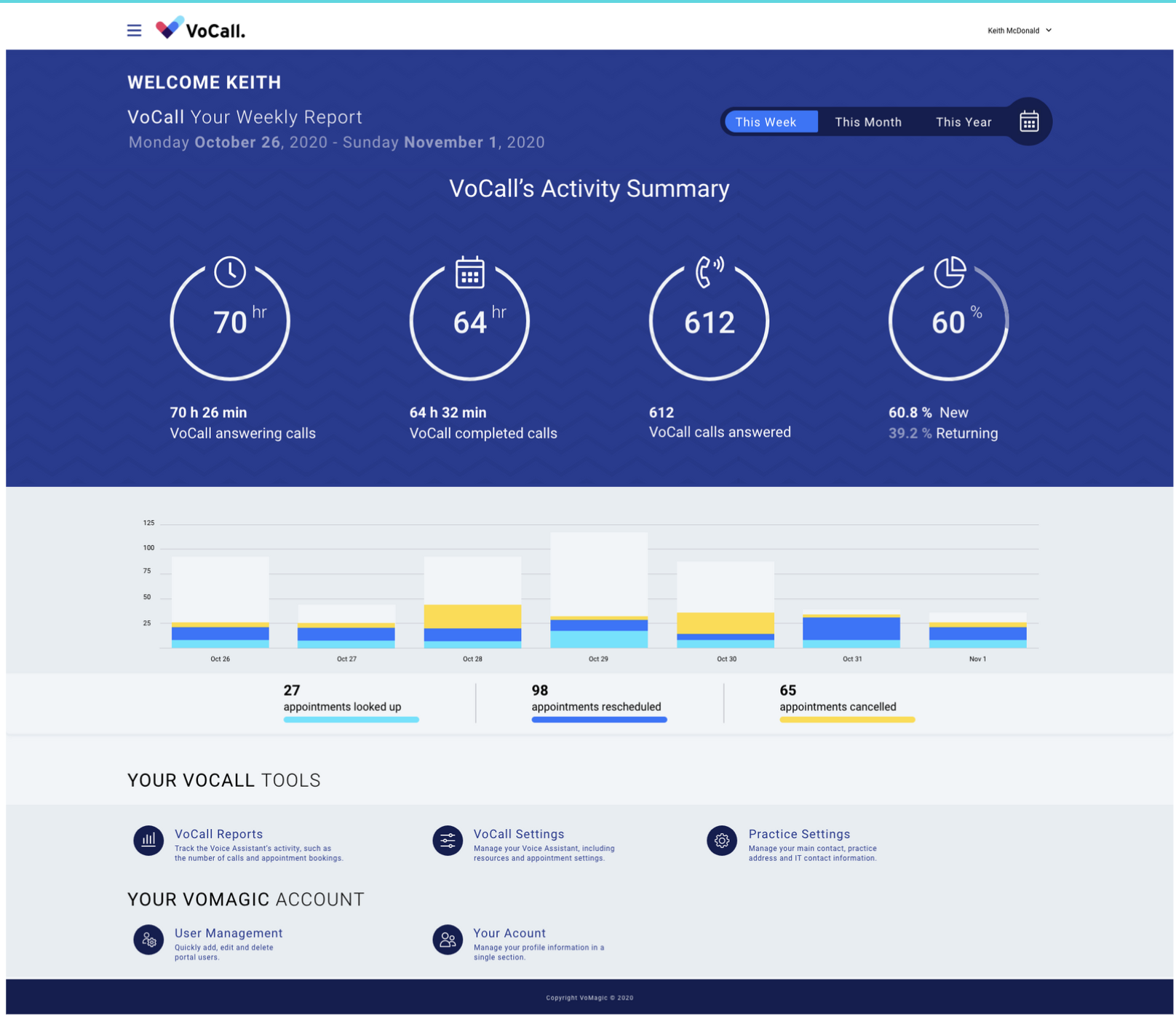 Documentation: